Our straps are designed to be the best straps you have ever owned!
We can say that for several reasons. First, we think you will agree that their beauty is obvious. But to be the best, there must be more to any functional item, such as a guitar or camera, than just beauty! So add to Action Custom Straps good looks; comfort and convenience .

For the body of our guitar straps we use the best garment cowhide we can find. This makes the strap soft, supple, strong and comfortable! For our camera straps, we use cabretta leather, which is soft, soft, soft! Many of our straps feature real snakeskin or other leather inlays.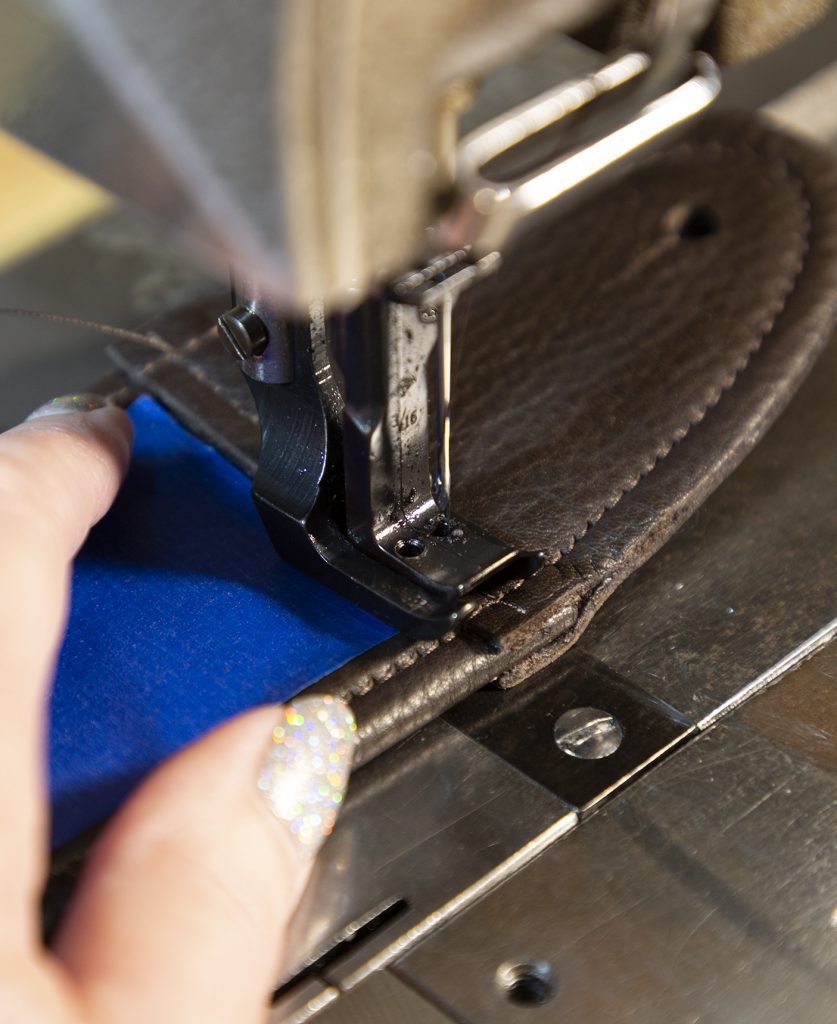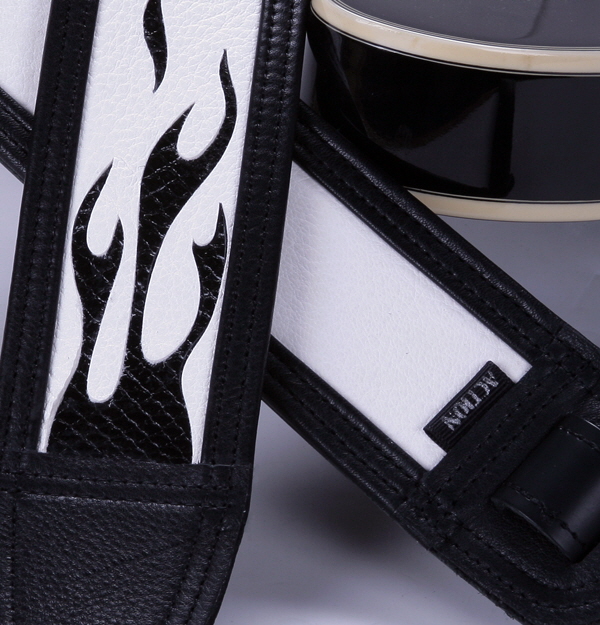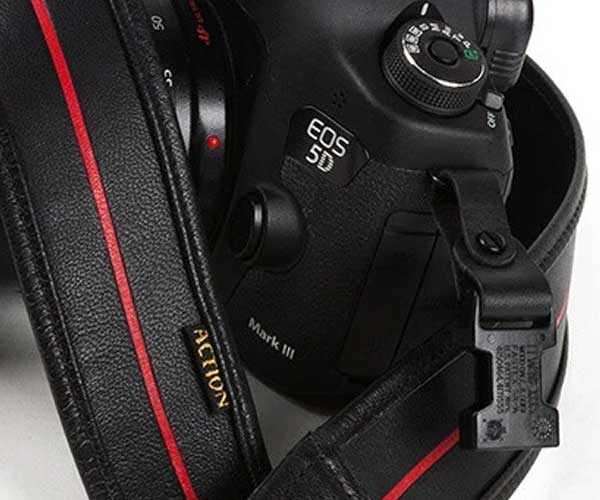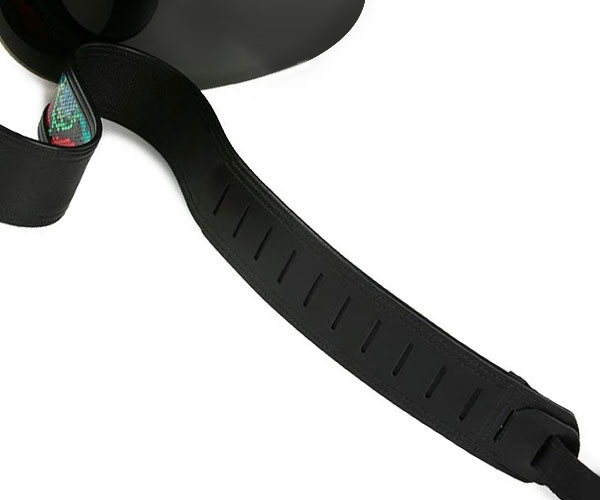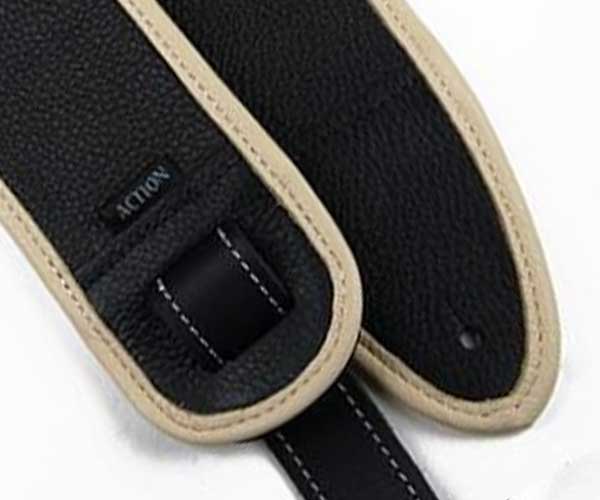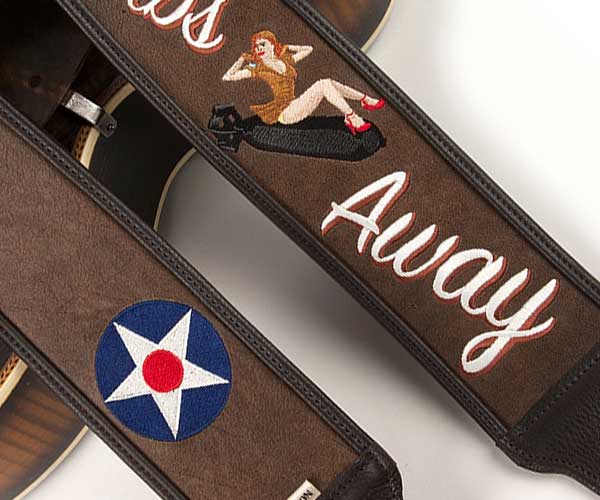 What you will find in every Action custom strap:
1. Unsurpassed handmade quality.
Every Action Custom Strap is hand assembled from  precisely cut pieces of leather.
2. Deliberate and original design.
We won't ruin your strap by cutting adjustment holes in the body of the strap, nor will we add any metal adjustment pieces that will scratch your guitar or camera. Instead, for our guitar straps, we sew an additional piece of leather, of our own design as well,  on the back. We have  designed them to be comfortable, so you can pound on that heavy guitar a little longer without getting a sore shoulder. And because we roll the leather to make our guitar and camera straps there are no hard leather corners to dig into your shoulder! 
As well, all Action custom guitar straps are designed to have just the right amount of slippage, so you won't find the back of your shirt in the front. That is to say our straps won't bind your shirt, so that when you push down on the neck of your guitar; your shirt stays where it should! Nor will our guitar straps bleed on you even if you are sweating like a horse under the spotlights. 
Action custom camera straps also feature our original custom adjustments because we know one size won't fit all! Each comes with extra pieces of our own design, which allow you to adjust your strap length and still look custom.
In addition, we can add further customization to your guitar or camera strap, personalizing it with embroidery or other embellishments. The possibilities are endless! To get an idea of what we can do, take a look at the design ideas some of our customers had for personalization on our page Custom Designs.
3. Unconditional Guarantee.
If you order a custom strap from us and upon receipt , you don't like it, send it back for a refund! How can we be so sure you will like your strap? The strap you receive will be exactly as described, although pictures can't convey the feel and smell of our leather straps!  But don't take our word for it – check out our Customer Comments page! 
In this world of mass production and impersonal service, we have a different philosophy. We don't want to sell the most straps, just the best! If you want something different or a combination of features, just call me, Terry, and we will work together to build you a one of a kind item that you can use for many years!